On this page you will find detailed information on any current events that are taking place with us. For questions or other information about the event, please contact us at 724-695-5300.
Call -or- Email to schedule your special event!
EVENTS HAPPENING AT AMTM
CANNABIS (CBD) Educational Meetings
Learn about the Endocannabinoid system, benefits of CBD and products
Tuesday July 31st @ 6pm - Western Allegheny Library
Wednesday August 29th @ 6:45pm - Findlay Municipal Building
Tuesday September 18th @ 6pm - Moon Township Library
LIMITED SEATING; CALL TO RESERVE YOUR SEAT 724-695-5300
Learn about the Brief History of Hemp, along with:
What is Cannabis?
What is Cannabidiol (CBD)?
What to look for in a CBD Product
What can it do for your health?
Learn about your Endocannabinoid System
What's the difference between Hemp and Marijuana?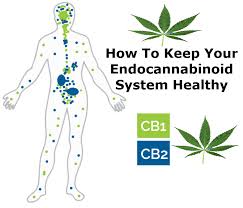 SPECIALS
FIRST TIME AT OUR OFFICE PRICING
CUSTOMIZED MASSAGE SESSIONS ONLY
60 min = $75
75 min = $95
90 min = $115
Summer Facial Special
1 HOUR DERMAFLASH FACIAL SPECIAL
$60 (Regular $70)
The DERMAFLASH Facial is a revolutionary solution to help remove the top layer of dull, dead skin cells, built-up debris, and pesky peach fuzz from your face. The DERMAFLASH Facial enhances the power of skincare products by erasing the dead skin barrier to penetration, while creating a flawless canvas for makeup. The DERMAFLASH Facial instantly reveals smooth, radiant, younger-looking skin.
LIKE US ON FACEBOOK FOR FACEBOOK SPECIALS AND UPDATES!