On this page you will find detailed information on any current events that are taking place with us. For questions or other information about the event, please contact us at 724-695-5300.
Call -or- Email to schedule your special event!
EVENTS HAPPENING AT AMTM
CANNABIS (CBD) Educational Meetings
Learn about the Endocannabinoid system, benefits of CBD and products
Wednesday August 29th @ 6:45pm - Findlay Municipal Building
Tuesday September 18th @ 6pm - Moon Township Public Library
LIMITED SEATING; CALL TO RESERVE YOUR SEAT 724-695-5300
Learn about the Brief History of Hemp, along with:
What is Cannabis?
What is Cannabidiol (CBD)?
What to look for in a CBD Product
What can it do for your health?
Learn about your Endocannabinoid System
What's the difference between Hemp and Marijuana?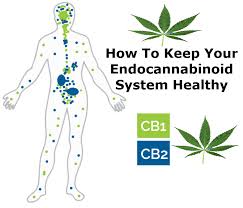 COME SEE US AT THE FAIR IN THE WOODLANDS AT CLINTON PARK
FRIDAY AUGUST 17TH 6-9
AND
SATURDAY AUGUST 18TH 12-8
Summer Facial Special
1 HOUR MICRODERMABRASION FACIAL
$60 (Regular $70)
1 HOUR ULTRASONIC DEEP CLEANSING FACIAL
$58 (REGULAR $70)
1 HOUR DERMAFLASH FACIAL
$60 (REGULAR $70)
OUR INTERNS DENVER AND KODEY WILL BE STARTING IN AUGUST AND WILL RUN THROUGH SEPTEMBER! CALL TO GET SCHEDULED TODAY!
To help our interns get the best feedback to help them learn, we will need an Evaluation Survey Form filled out at the end of each session.
Prices for Regular Intern Massage Sessions:
30 minute session = $25
60 minute session = $50
90 minute session = $75 (1per day)
**Please note, all pricing above are for Interns only, not our regular massage therapist**
SPECIALS
FIRST TIME AT OUR OFFICE PRICING
CUSTOMIZED MASSAGE SESSIONS ONLY
60 min = $75
75 min = $95
90 min = $115
LIKE US ON FACEBOOK FOR FACEBOOK SPECIALS AND UPDATES!