NOW OFFERING ONLINE BOOKING!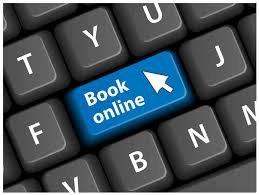 Please use the Online Booking link below to see our available open sessions!!
CLICK HERE TO BOOK ONLINE ***ONCE YOU HAVE BOOKED YOU WILL GET AN EMAIL AND TEXT CONFIRMATION. IF YOU DO NOT GET THESE CONFIRMATIONS PLEASE CALL THE OFFICE**
***TO USE....You will need to create a login (first/last name, email and password) this will allow you to book appointments online, see past appointment dates and when your next appointment is scheduled for. You can also use this account to purchase Gift Certificates.
If you have any questions please feel free to contact us at the office 724-695-5300.
Thank you!